SIPOC+
SIPOC Information flow and events-driven process chain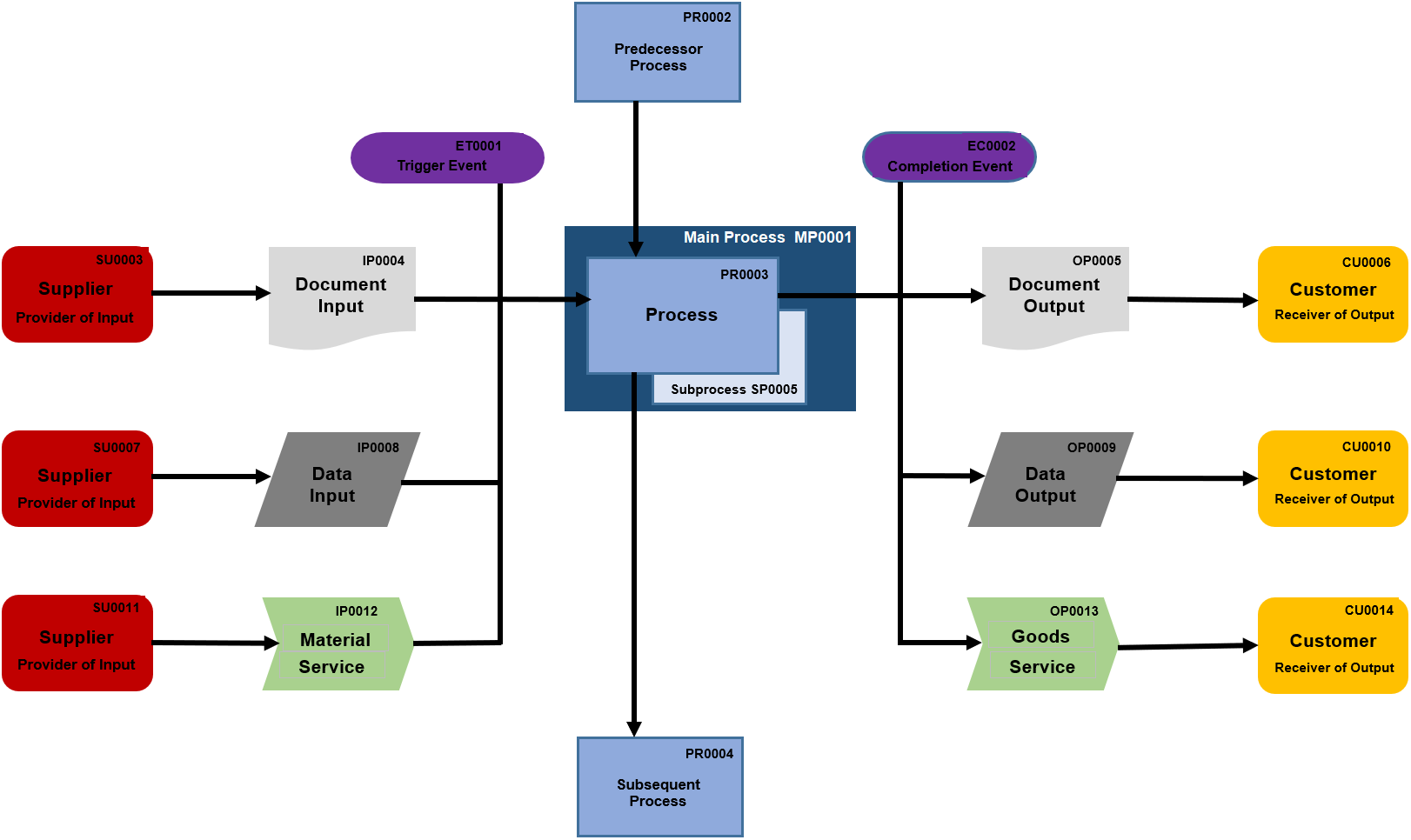 cf. THE PROCESS APPROACH IN ISO 9001:2015 cf. schematic representation of the elements of a single process in ISO 9001:2015 QMS requirements standard
Process hierarchy
ProcessHorizon supports process modeling over three process level layers, i.e. a process hierarchy with a parent-child logic as follows:
Main Process strategy / scope layer (MP)
Process management layer (PR)
Subprocess working layer (SP)
The decomposition over three process layers represents an increasing level of details from enterprise MP strategy to PR management and eventually to the SP working level.
Process flow
ProcessHorizon supports process modeling of a suite of connected processes towards business goals.
The sequence of processes can be defined within a process level, i.e. at main process, process or subprocess level by their predecessors and will be reflected in the Process Map based on the predecessor-subsequent process logic.
SIPOC Information flow and events-driven process chain
To model a single process at PR or SP process level at least one input and one output object must be defined with its type of input or output of either document, data or value chain type. The value chain object type is for inputs of material or services and outputs of goods or services.
Optionally the providers of input and receivers of output can be defined as Suppliers and Customers.
Furthermore the trigger event starting the process and the completion event ending the process can be defined to model an events-driven process chain.